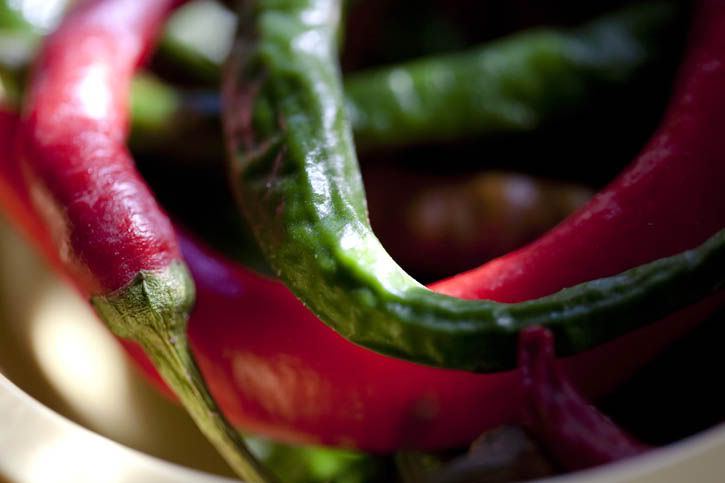 i recently made mint infused oil for the mojitos, but this one is for my pizza.
if you are interested, here is the recipe for
chili pepper oil
. They suggest using canola oil, but i used olive oil anyway. :)
I've been putting all my oils and liquids in these little bottles I've accumulated, and then labeling them in a tiny strip of paper in the center. I don't have that shown here, but all my spices follow the same suit. Here's the
simple syrup
I just made as well. easy to make, and perfect for my iced coffee!