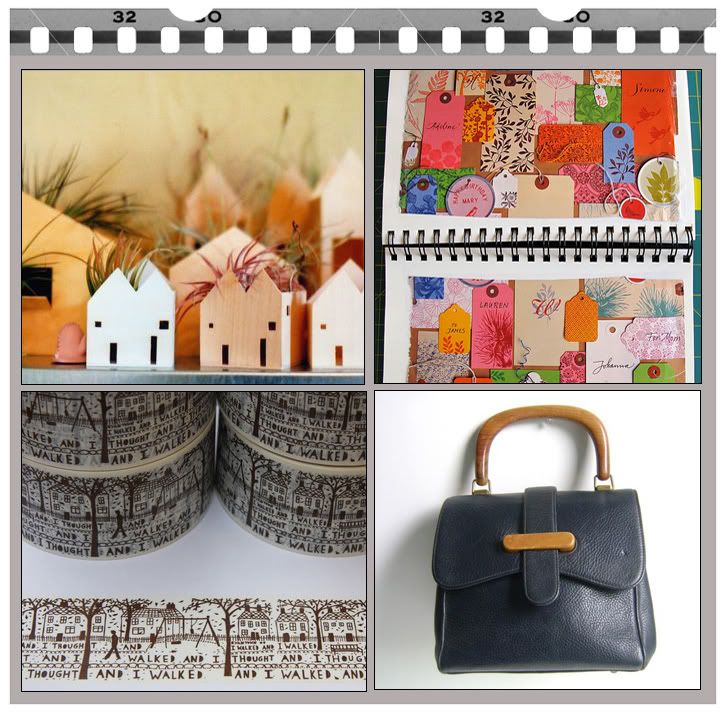 I am always trying to find things to keep me inspired and busy. I should be showing you the pile of clothes I'm currently altering, but I'm waiting for my sewing day with S this weekend. She will finally show me how to use my serger! I've had it for over a year, wrapped quietly in plastic, waiting for big plans for baby dresses and alterations. Here's a few things that have inspired me today:
*
Abby Try Again
did a beautiful piece on designers Mike and Jessica, who make these sweet lil' houses for air plants. Check out their website
here
.
*
the little stitch
has lots of collage ideas that are so pretty and colorful! I need to do this with all my million collections. And then frame them!
*
and I walked and I thought tape
by Rob Ryan $16.50. You could wrap all your packages in it..
* This purse is from
n style vintage
from etsy for $125. But I thought you could make your own additions, like wood pieces, to your own purse.