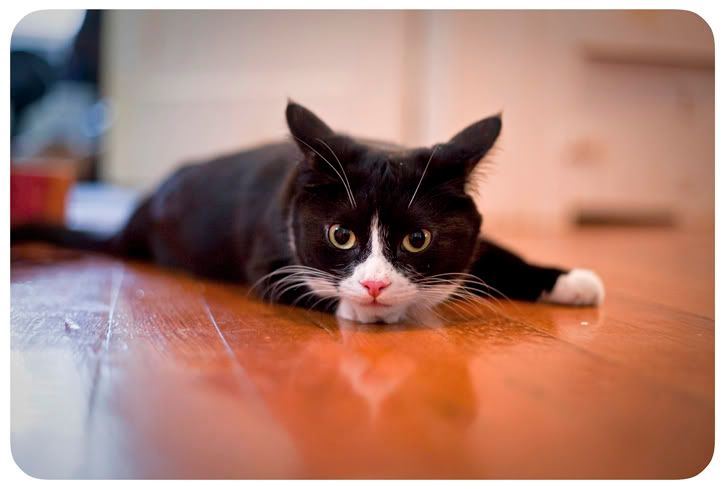 coco looks kinda freaked out.
in other news, I haven't seen any squirrels in my yard, or
any
animals for that matter. Although, I got home around 1am last night and then worked this morning so I haven't been here enough to really tell. It's much warmer out though, so I have high hopes.
Thanks for all your concerns! or for just being out there. :)