Tonight my lovely friend, who is no longer my roommate as of 7 days ago, came over to visit with the kitties and walk our usual walk to have some dinner down the street. Evenings and moments like those make growing up feel like a warm hug.
When i came home, i took this photo. it makes me think of the first couple years, the summer nights where we would make each day of the week responsible for a different beverage of choice. mojito mondays...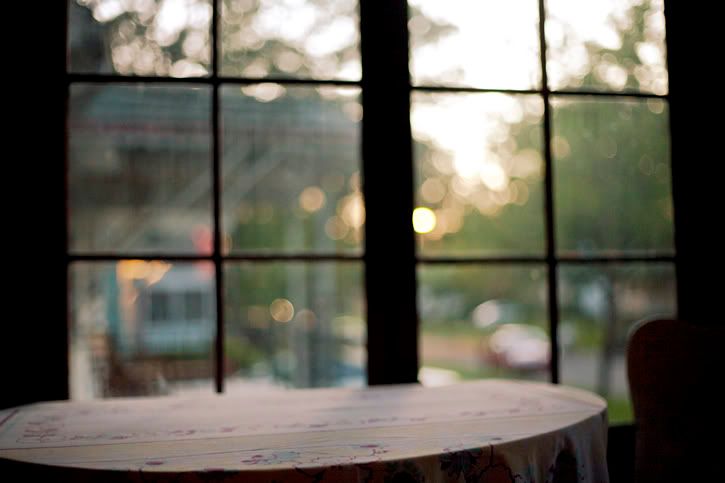 i've become a ghost in blogger world. Despite the consensus, sometimes I think having a routine is overrated. I've been breaking the pattern and mostly just busy with everything else. but I am picking my photo project back up and will try and post one daily.
It's also been awhile since I've looked at anyone else's blog, but I did see this today on
D*S
which I thought was sweet. I like the split wall: half painted and half tiled. It's really sweet... isn't it?