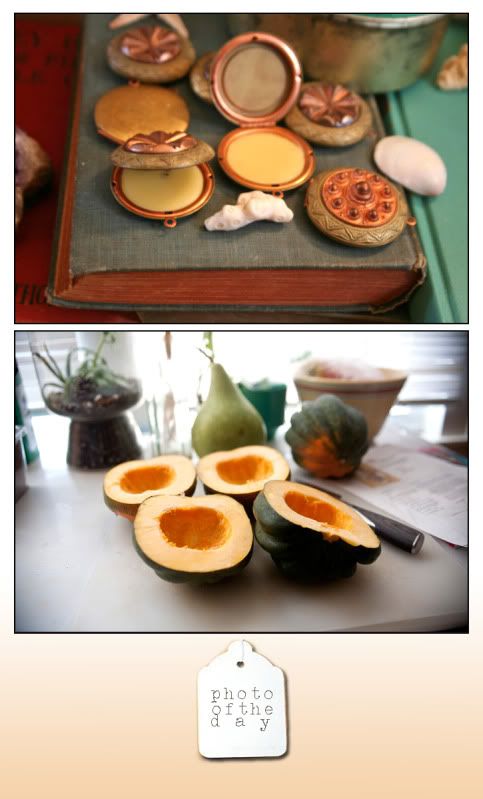 gigi and i did our separate projects this morning and took a moment to document it, which leaves us with our photo of the day. I thought it was odd how similar our projects looked too! Her project is a solid perfume of cloves hiding in a beautiful lil' locket. Regina has a independent business that is growing quickly, so get your holiday orders in soon! She was just featured today on the Huffington post which you can see
here
. There are tons of really affordable gift ideas, with enough room to still afford some for yourself. :) Find her etsy page here:
chanchainchained
.
My project was this stuffed squash recipe recommended by my dear friend, MaryBeth. She made a similar recipe, which I preferred... so she will have to share her secret. I did add, to her recommendation: spinach, walnuts and mushrooms. And then also added a bit of asparagas and replaced the dried cherries with fresh figs. You'll see in the photos that they kind of resemble red meat, but much prettier and tastier.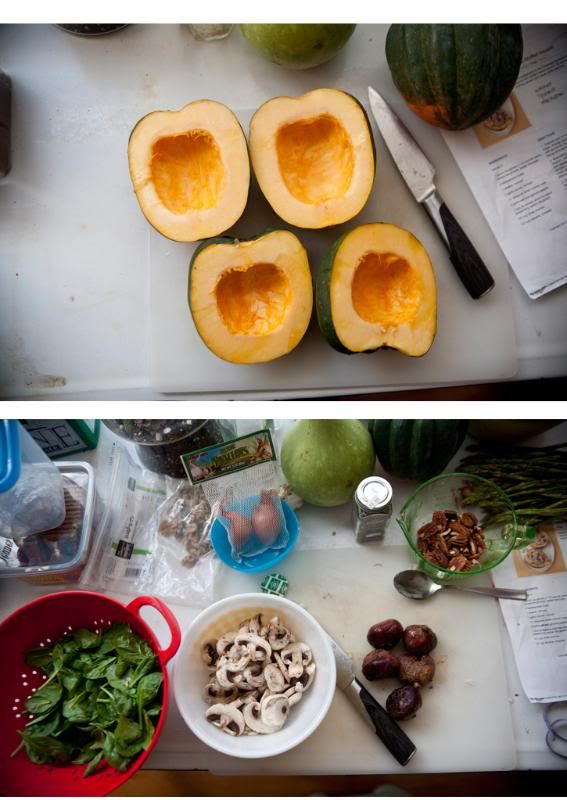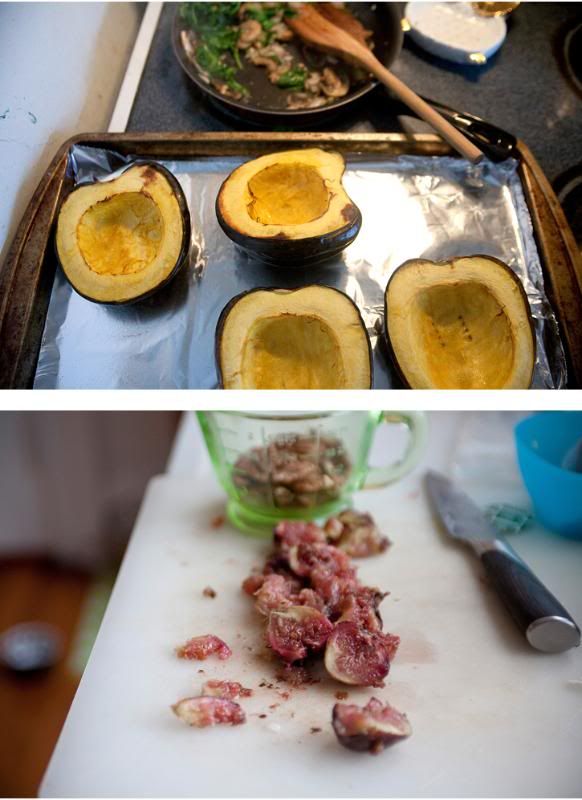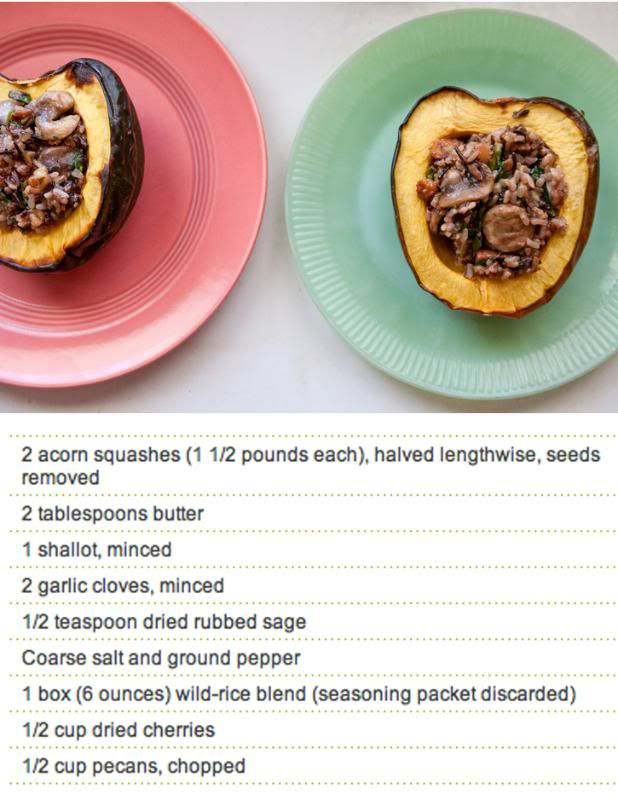 find the full recipe at Martha Stewart:
here
.