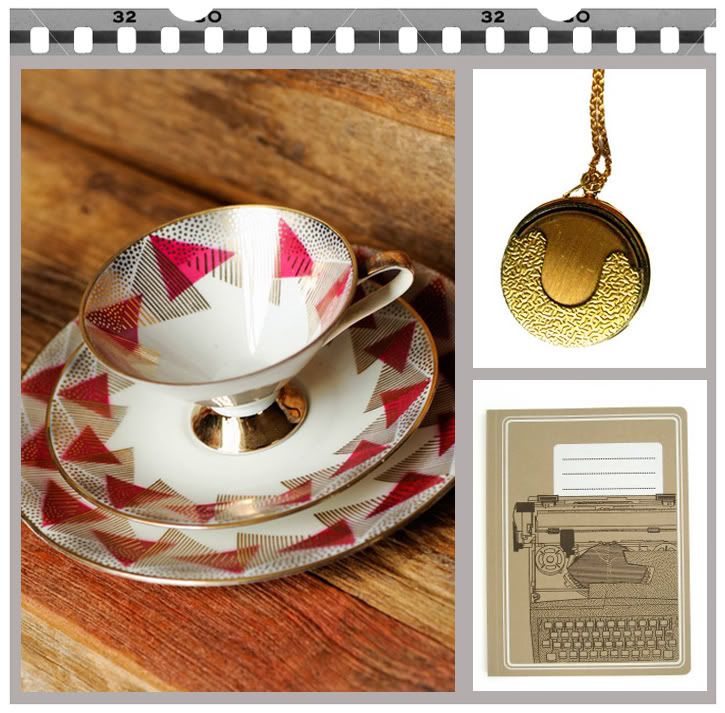 I have wondered if when we move into our house, if we will have several matching dish sets or just a compilation of all designs. z often jokes sarcastically when I pick up another glass from a shop, "you really need another one of those", which is true, I don't. So I've held off and just admired from the internet instead.
I really like this necklace as well. It's from the 60s, and made to hold exactly $2 in quarters to do your laundry. Great idea.
p.s. I love typewriters.
* typewriter journal from
Assembly of Text
$14.
* quarter holder necklace from
Snoozer Loser
$20.
* pink and gold set from
Louis Boston
.