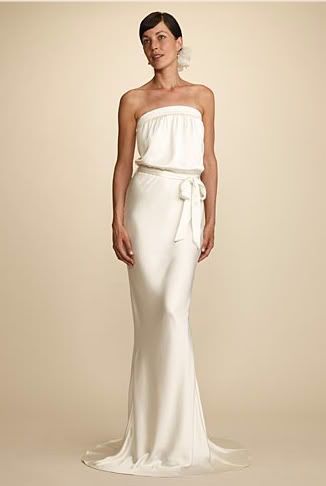 These are just some accessories I've stumbled onto for brides. I like the organic look of the rings, although sometimes they look strange on, but it's hard to tell from these photos. Some of the other things, like the veil, or belt... I think you could probably make a DIY version that would look just as nice.
I usually prefer tulle, but thought the dress looked vintage and elegant.
* dress from
alix kelly
. $1600
*rockwell ring from
thebeside
on etsy for $480
* rings from
blancamonrosgomez
on etsy for $165.
* headbands from
quirky beauty
on etsy for $30.
* flower belt from
j.crew
for $25. The original one has sold out.
* bolero / silk jacket from
english dept
on etsy. $195
* birdcage veil from
YJ design
on etsy for $22.