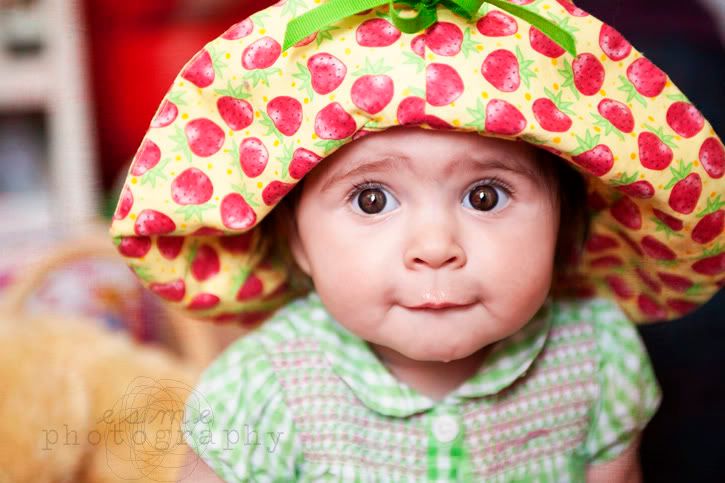 I went earlier this time to Jennifer's house and got some photos before the lil' darlings went down for their nap. And then I even stayed long enough to get them when they woke up too. And then I stayed even looonger, for Chloe to get home from school, then till bedtime for all three. And preceded to stay until I could no longer stay awake myself. I really didn't want to leave this happy family, while I pretended it were my own.
I also want to share this delicious looking recipe for dressing I found
here
, at smitten kitchen.
Avocado Salad with Carrot-Ginger Dressing
Adapted from Gwyneth Paltrow's GOOP.com
The major changes I made to the recipe were to increase the miso and sesame oil because I like it when their flavors are noticeable. This recipe has a real bite to it from the fresh ginger and the shallot. The original recipe suggested a large one, I suggest a more thimble-like small one. If you don't want as loud of a ginger bite, use one tablespoon instead of two. This will make a lot but I like salads best with a heavy helping of this. You'll go through it faster than you'd expect.
Serves 4, with dressing to spare
1 large carrot, peeled and roughly chopped
1 small shallot, peeled and roughly chopped
2 tablespoons roughly chopped fresh ginger
2 tablespoons sweet white miso
2 tablespoons rice vinegar
2 tablespoons toasted sesame seed oil
1/4 cup grapeseed or another neutral oil
2 tablespoons water
1 small/medium head of lettuce (I used Bibb) or mixed greens of your choice
1/4 red onion, thinly sliced
1 avocado, quartered
Whiz the carrots, shallot and ginger in a blender or food processor until finely chopped. Scrape down the sides, then add the miso, vinegar and sesame oil. While the machine running, slowly drizzle in the grapeseed oil and the water.
Divide the lettuce among four bowls, add some of the onion and a quarter of the avocado. Drizzle with plenty of dressing and serve.