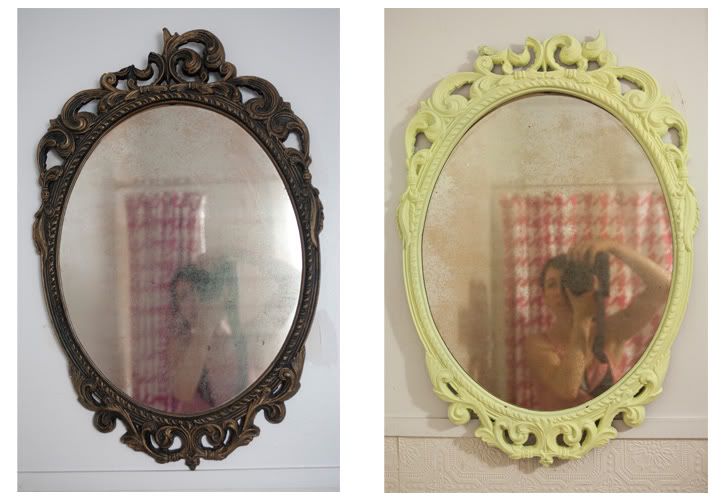 I found this mirror at a strange warehouse with piles and piles of garage sale type items that
Laura
took me to. It's pretty cheap and is broken on top, but I thought I could try and work with it and at least have a trial run and see how it goes. I had to break some of the top off to even it out and then I painted it yellow, although again I'm dissatisfied with the color it turned out to be. I think I need to add a couple coats still, but may just go back to michaels for something more like one of these two (I love the yellow mirror!) :
I'll post my changes soon. I think I'll replace the mirror as well.
The other photos were found on
Apartment Therapy
.