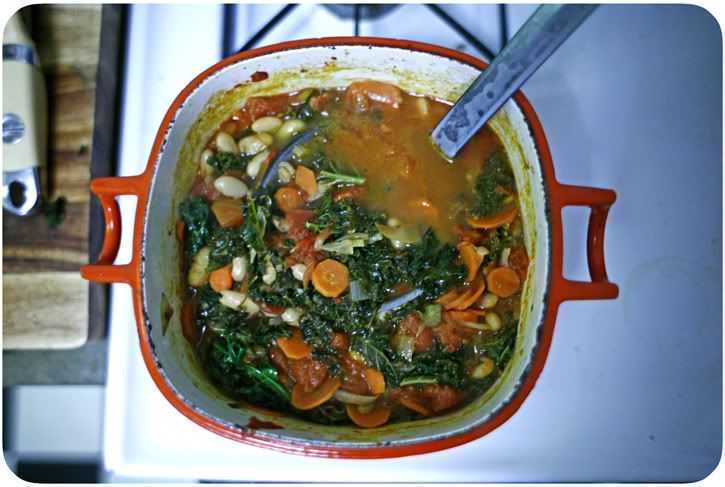 I just made this stew the other day from my martha stewart magazine and it turned out pretty good! super easy to make and it didn't even last till the following day.
Ingredients
* 2 tablespoons extra-virgin olive oil
* 3 carrots, thinly sliced
* 3 celery stalks, thinly sliced
* 1 medium yellow onion, diced medium
* Coarse salt and ground pepper
* 1 tablespoon tomato paste
* 1 can (28 ounces) whole peeled tomatoes
* 1 bunch kale, stems removed, leaves torn into bite-size pieces
* 1 can (15.5 ounces) cannellini beans, rinsed and drained
* 2 sprigs thyme
full recipe
here
.
photos of the day for the last couple of days... although I am skipping "fave photo of you" and "where you work". I posted them on instagram, but neither are interesting or worth re-posting.
green: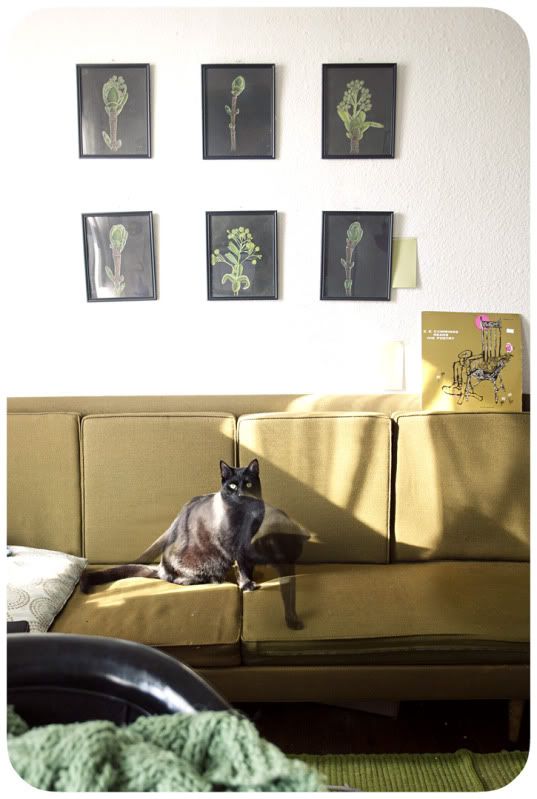 your shoes: